Throwbacks, real talk and summer day-dreams make up the selection this week. Don't waste your time not listening to the latest releases, get on in it!
Artist: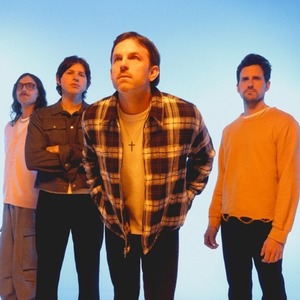 Kings Of Leon
Prime Cut: Eyes On You
Cut From: Nasheville, USA
Flavours Of: The Strokes
The Grammy award winning band Kings of Leon return with their 7th album WALLS. 'Eyes On You' is a token throwback to the Aha Shake Heartbreak's sound and tone. It's a carefree, bish-bosh track rekindling memories of the band once dubbed "the Southern Strokes".
Artist: 
Jagwa Ma
Prime Cut: Say What You feel
Cut From: Sydney, Aus
Flavours Of: Jinja Safari
Psych-dance revivalists Jagwar Ma give us the beat-free beginnings and Seventies guitar fuzz in 'Say What You Feel'. The impressive mixture and combination of genres create a song made for daydreaming.
Artist: 
Jack River
Prime Cut: Dream Girl
Cut From: Forster, Aus
Flavours Of: Marina and the Diamonds
The incredibly catchy 'Dream Girl,' stands out from Jack Rivers debut EP Highway Songs NO 2. The bubblegum pop track sees lead singer Holly Rankin channel her summer vibes and sing, "I lie awake at night / thinking about your dream girl".
Artist: 
Deep Sea Arcade
Prime Cut: Learning to Fly
Cut From: Sydney, Aus
Flavours Of: Jonathan Boulet 
Deep Sea Arcade depart from their psychedelia roots for first single 'Learning to fly.' Their impending debut full-length album sees the Sydney band open the door to an exciting and infectious electronic influence, still sounding like the band we know but with more bop-factor.
Artist: 
Macklemore
Prime Cut: Drug Dealer
Cut From: USA
Flavours Of: Eminem
Macklemore and Ryan Lewis have shared a poignant new song about addiction, "Drug Dealer," featuring vocals from Ariana DeBoo. A subdued piano progression offset by frantic percussion, Macklemore tackles the vast scope of substance abuse in his emotive lyrics and vocals, touching on the drug- or alcohol-related deaths of celebrities like Prince and Michael Jackson.